Impaired Driving Prevention Month Toolkit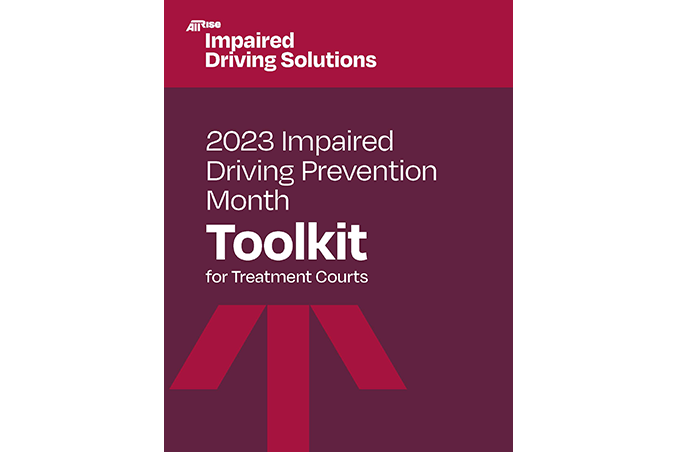 December is Impaired Driving Prevention Month
Impaired driving is one of the most serious threats to public safety in the U.S., and the problem of polysubstance use and increased drug-impaired driving is a growing concern we must address. December is Impaired Driving Prevention Month and a crucial opportunity to raise awareness of these dangers, along with proven and promising measures to make our roads and communities safer. Many treatment court types, not just DWI courts, serve individuals with repeat impaired-driving offenses; December is the perfect opportunity to show your community that your treatment court plays an important role in prevention efforts and saving lives!
All Rise's Impaired Driving Solutions has developed an updated toolkit that provides resources to help you:
Plan creative activities to raise awareness
Better serve the individuals with impaired-driving offenses in your program
Educate and engage the media
Engage your community
Ensure that your participants have the support they need to maintain their recovery throughout the holiday season
In addition to the toolkit, you can also download a sample media advisory, op-ed, and social media content to adapt and use. Download yours now!