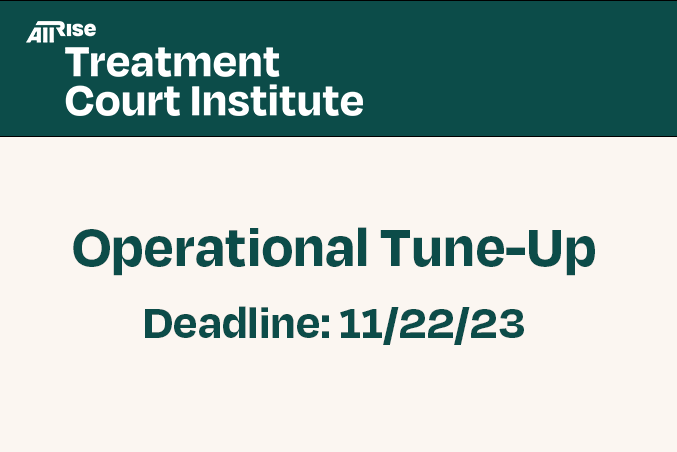 Adult Drug Court Operational Tune-Up
Application deadline: November 22, 2023
All Rise's Treatment Court Institute is now accepting applications for 2024 adult drug court operational tune-up training. These trainings are free and will be conducted in person and virtually. The deadline is approaching soon; apply by November 22!
About Operational Tune-Up Training
This free training is designed for established adult drug court programs seeking to fine-tune their program to ensure that it meets the latest evidence-based best practice standards. Available in person or virtually, tune-up trainings will improve outcomes in your program by expanding your team's knowledge and skills. Programs must have been in operation for at least two years to be considered.
Through this training, you will:
Learn the latest best practices and how they should be applied to your program
Revise policies and practices relating to incentives, sanctions, and therapeutic adjustments; target population; and treatment
Receive updates on pertinent case law
The application deadline is Wednesday, November 22, 2023. Don't wait; submit your application today!